2020 Chinese New year holiday notice.
Time:2017-4-6 Source:Home station Author: Administrator
All the staff of Jingyi Hi-Tech would like to sincerely thank you for your long-term support and understanding! In the new year, we will work harder to provide you with better products and services. The arrangements for the Spring Festival holiday are as follows: January 22, 2020-February 2, 2020. I officially went to work on February 3rd. During this period, delivery will be stopped, customer service and after-sale will have a holiday.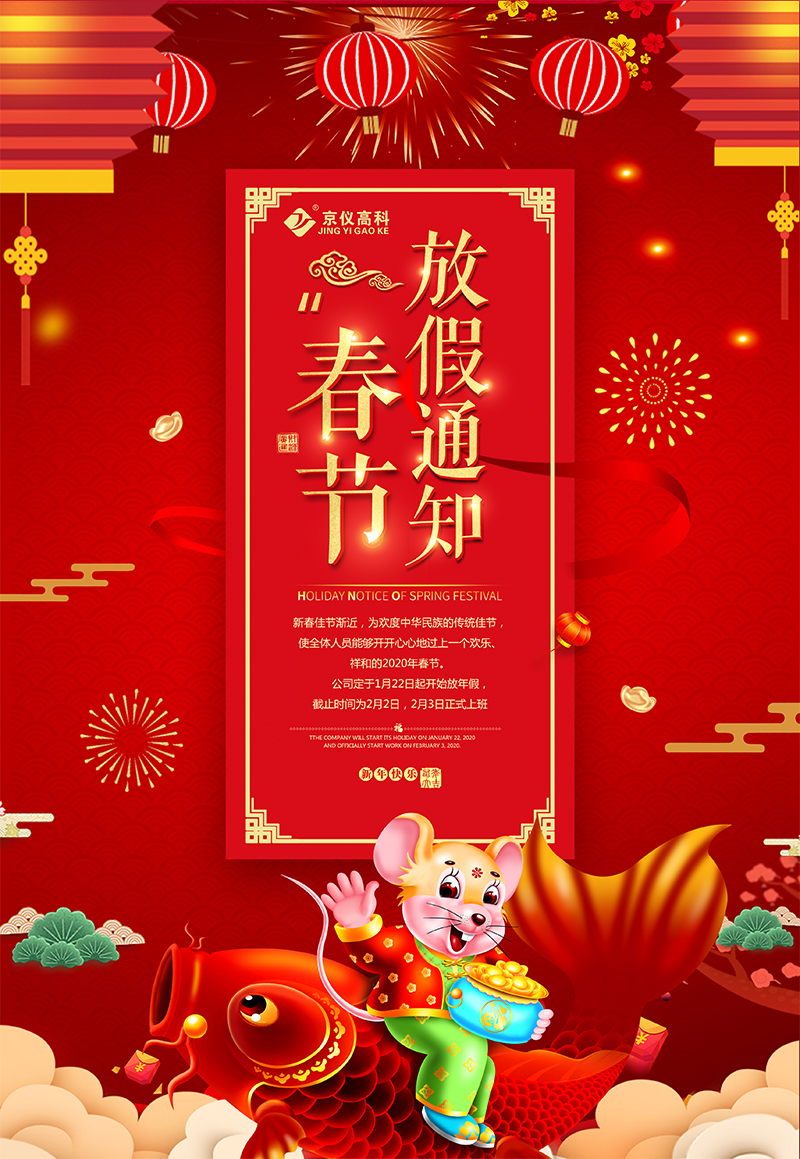 top
CHINA
Address:No. 27, Hai Lu, Beijing economic and Technological Development Zone
Tel: 010-86227741/ 010-60557568
Fax: 010-60557569
E-mail:gokyq@126.com
×
扫一扫,关注我们